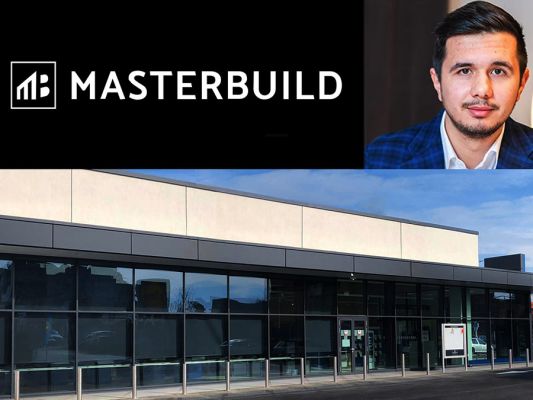 Masterbuild adds yet another successful project to its portfolio!
Masterbuild successfully finishes another project in the city of Ploiești.
The opening of a new store, part of a giant German trade chain took place on Tuesday, February 18, 2021.
The construction delivered by Masterbuild has a charging station for electric cars, a green roof system, thus providing benefits for green cities; LED lighting system, with presence sensor; drinking water supply system; integrated heat recovery systems in ventilation installations.
Valentin Răducanu, Project Manager at Masterbuild, coordinated the project throughout its development, and offered us a close-up in the sustainable construction industry on the Romanian market.
"The project was complex, yet efficient, covering more than 8000 square meters.
The Masterbuild team implemented another eco-friendly novelty element - the green roof. We must understand that a square meter of green roof can absorb 5 kg of CO2 per year, naturally retains water, collects dust and heats up with difficulty, even at extreme temperatures, while also protecting waterproofing.
We also facilitated the water supply of the construction, carrying out works to replace some valves in the drinking water supply pipe of Ploiești.
Within each Masterbuild project, we aim to leave a personal mark and to involve socially, and this time we chose to rehabilitate Gârlei Street. Responsible actions are integrated both in our philosophy and in our practice."
Project challenges
Our biggest challenge was the season: half of the construction period took place during the cold season, and, as we well know, winters in Romania are far from mild, and heavy rainfall made sure to get us out of our comfort zone. We also mention that the difficult soil in the area required detailed analysis to determine its condition. However, our team invariably finds constructive & out of the box paths to approach problematic situations. "
At Masterbuild we don't let things happen, we make things happen, that's why we are always happy to deliver what we promise.
We have built a successful team by investing in people, not in rules. Thus, in our company, the increase of talent density is faster than the increase of project complexity.
Founded in 2005, MASTERBUILD is one of the most successful real estate development and construction companies on the Romanian market. It successfully implements industrial parks, production facilities, commercial real estate projects, mixed-function projects and special projects, with a high degree of specialization, such as: Green roofs | Internationally certified green buildings | Special foundations | Thermally controlled rooms | Fire resistant compartments | Clean rooms | Explosion-proof walls