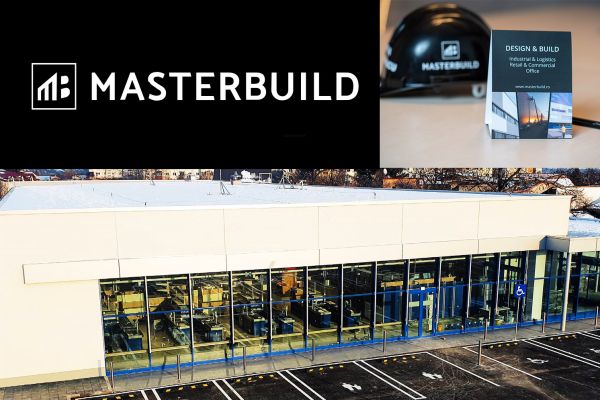 MASTERBUILD CONTINUES TO GENERATE VALUE ON THE ROMANIAN CONSTRUCTION MARKET
 MASTERBUILD launched the first store of a giant German retailer in the city of Băicoi, on January 28, 2021. The Germans also operate over 280 supermarkets and 5 logistics centers in Romania.
Within this extensive project, the construction and real estate company delivered environmentally conscious design & construction general-contractor services, with low impact on the environment, thereby reiterating its position as one the most important players on the Romanian sustainable construction market.
This is another ample and bold MASTERBUILD project, covering more than 10,000 square meters, implementing green services and sustainable development, complying with environmental protection standards, through value engineering & technology-driven solutions, and guaranteeing quality and international safety.
The building has 140 parking spaces, a charging station for electric cars, a LED lighting system, with presence sensors, heat recovery systems integrated in the ventilation installations and a spring water collection system.
"If everyone does their part in this life, the world will become the place we want it to be." Stefan Vayna, CEO of MASTERBUILD
Moreover, during the construction process, MASTERBUILD contributed to the transformation of the long-forgotten landscape of Dunării Street, Băicoi city, carrying out rehabilitation and modernization works. Evolution and Adaptation
"For MASTERBUILD, each successful project confirms our brand philosophy motto: TOGETHER we manage to materialize the quality standards of our clients, and the challenges that occur in the process, metamorphosing them into smart goals and upgrowth opportunities!"
Stefan Vayna, CEO of MASTERBUILD
A POWERFUL BUSINESS MODEL
Founded in 2005, MASTERBUILD is one of the most successful real estate development and construction companies on the Romanian market. It successfully implements industrial parks, production facilities, commercial real estate projects, mixed-function projects and special projects, with a high degree of specialization, such as: Special foundations | Thermally controlled rooms | Fire resistant compartments | Clean rooms | Explosion-proof walls | Green roofs | Internationally certified green buildings.