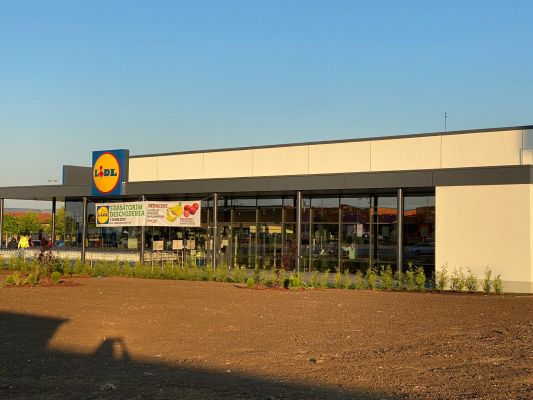 Latest Work: New 2.000 SqM Retail Store in Domnesti, Ilfov
As General Contractor and Construction Project Manager, MASTERBUILD recently delivered a new 2.000 sqm retail store in Domnesti - Ilfov for one of the largest retail chains active in Romania. 
The works also consisted of an area of 3.000 sqm of exterior platforms, parking, access roads and green areas.   
The construction schedule was strictly maintained, with the execution quality respecting the high building imposed by the Beneficiary, although construction works took place during the lockdown period under COVID-19 pandemic. Special sanitary and safety measures were adopted in respect to ensuring proper work environment for all our employees, sub-contractors and suppliers.  
For more information regarding our Retail construction expertise:
Georgiana Zamfirescu
Head of Development
This email address is being protected from spambots. You need JavaScript enabled to view it.