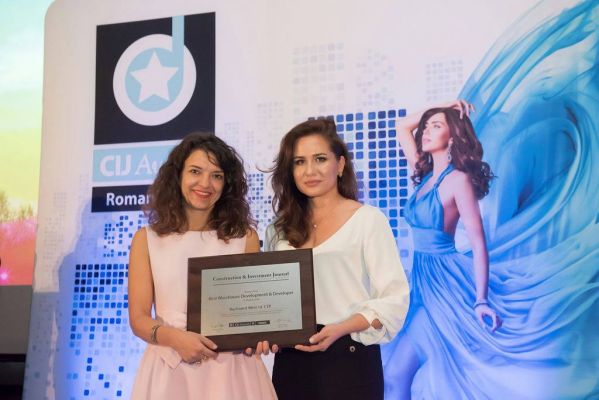 CTP Invest awarded as Best Industrial Developer of the Year by MASTERBUILD, at CIJ Awards 2019
CIJ EUROPE, CEE & SEE Europe's Real Estate digital and print news provider, hosted on December 5th, 2019, the 12th Romania CIJ Awards evening at Radisson BLU Bucharest.
On the occasion, MASTERBUILD was honored to present the Award for Best Industrial Developer of the Year to CTP Invest. Our colleague Georgiana Zamfirescu, Head of Development with MASTERBUILD delivered the Award to Ana Dumitrache, Country Head at CTP Romania.
MASTERBUILD has worked in some of the best industrial projects in Romania, as specialized contractor for CTP, delivering complete roofing and facades solutions.
The CIJ Awards are longest-running commercial property awards event in the Romania. At the CIJ Awards 2019 28 projects, transactions and property professionals were honored for outstanding achievements in real estate over the past year.