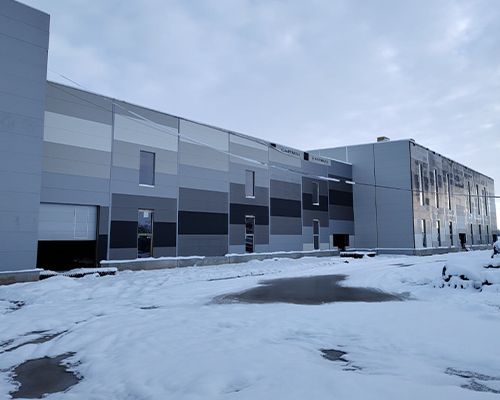 MASTERBUILD completes 12,000 sqm of industrial spaces in 2022
MASTERBUILD completed a cumulated area of 12,000 sqm of industrial and logistic spaces in 2022, including design & build assignments and special works (shell & core).
The industrial construction works were spread in 2022 in various locations across Romania - Bucharest, Ilfov, Calarasi and Dolj. 
Among its most significant projects, MASTERBUILD delivered a storage hall and more than 3,000 square meters extension of a production plant for one of the largest manufacturers of building materials in South-East Europe. 
In 2022, MASTERBUILD also started the construction of  the new TGA Research Center in Green Aerospace Technologies based in Craiova, Dolj county. The investment has an area of about 8,000 sqm: 2 technological halls, office spaces, a laboratory area, as well as meeting and discussion spaces. The project investment amounts to more than €17 million and the Center will benefit from advanced technologies such as innovative robotic systems, revolutionary technologies for producing components, next generation installations which will accelerate the productivity level, advanced design and 3D prototyping systems. 
In 2022, MASTERBUILD ensured project management, full general contracting services, design advisory, interior works, budgeting, budget optimization, landscaping and exterior works for the production and industrial projects development.